A intuitive, full-cycle platform with clear visibility of your whole logistics fleet. Various data points can be processed for multiple purpose, such as decreasing operation expense, promote driving safety and auto-arrange maintenance.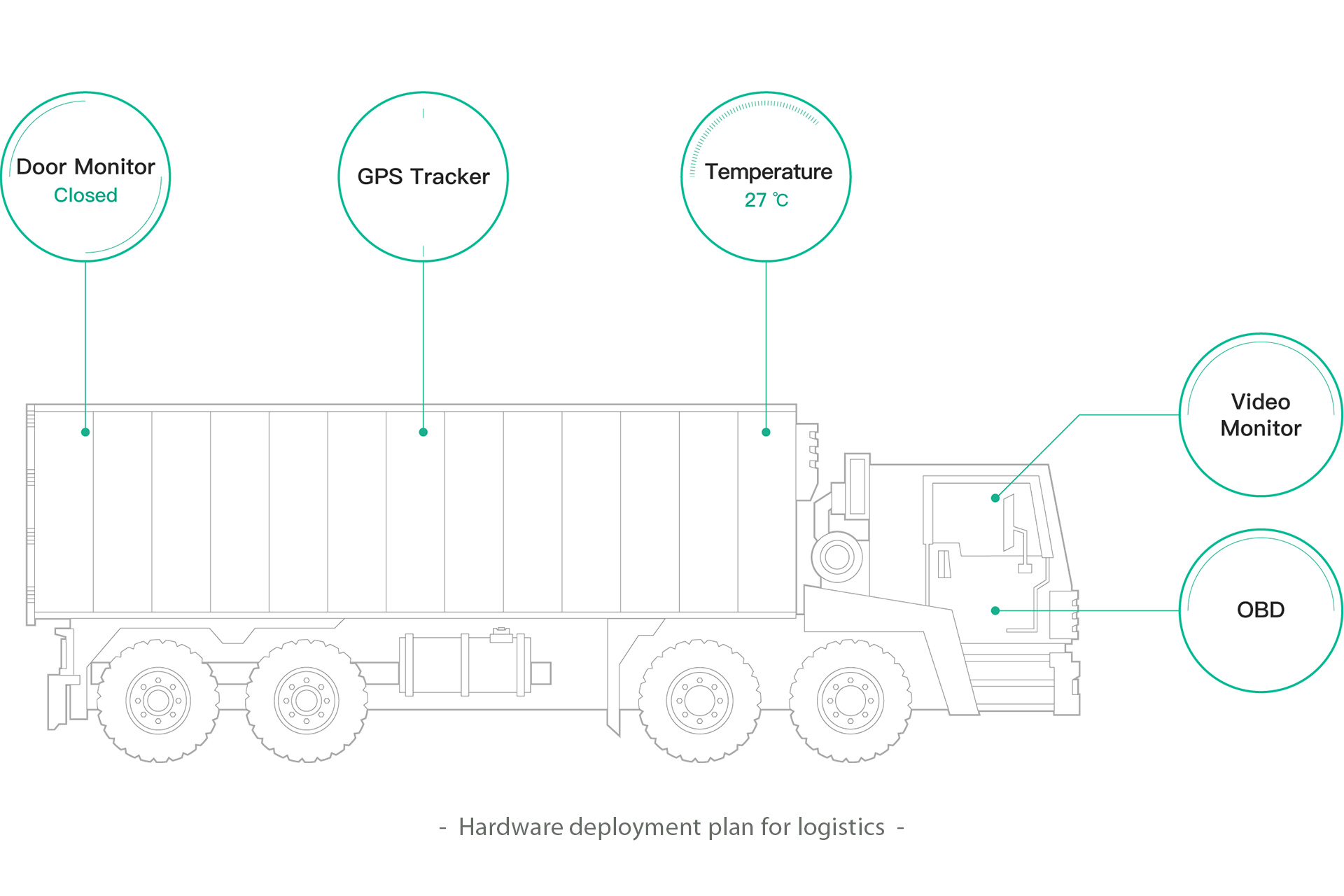 Door Monitor
Monitors open and closed status of doors, to track any unload and offload during work.
OBD (On-Board Diagnostics)
Collects complete vehicle status information like engine hours, tank temperature, petrol consumption, etc for overall analysis in combination with other information.
GPS Locater
Collects real-time GPS location to improve driver and fleet management, to prevent misuse, unplanned stops, speeding, etc.
Video Monitor
Artificial intelligence enabled camera for safety control such as identify fatigue of drivers, reminding drivers, identify unauthorised drivers and monitor cargo goods.
Summary
With the above system, logistics clients have full visibility on the whole fleet and smart report processed from the data collected will help managers optimise operation expense, promote fleet driving safety and streamline maintenance.