The system has been adopted for medical fridge which contains blood and vaccine. The wireless sensors has 3-5 year battery life, assuming that data transmission happens 8 times a day. Sensors record temperature of fridge, to keep track of the critical environment throughout the whole stage from transportation to storage. In case of electricity failure, the sensors will not be affected due to battery power supply.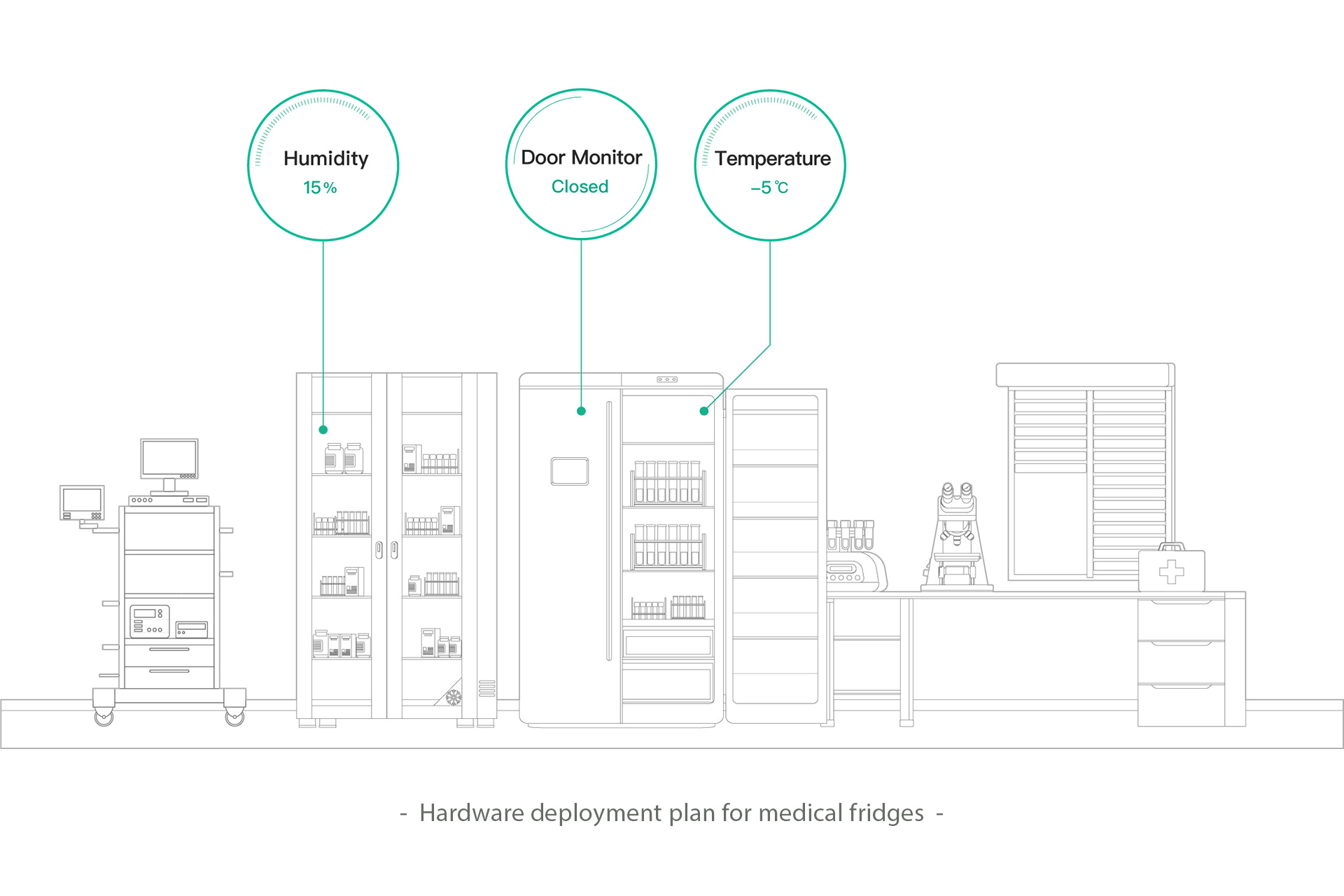 Temperature Sensor
Monitors fridge temperature to make sure that the critical environment for blood and vaccine are maintained at all times.
Humidity Sensor
The sensor can detect humidity of the medical fridge. Surge of humidity signifies pipe or medicine leak and should be taken care of.
Door Sensor
The sensor can detect whether the fridge door is shut. If left open for a long time, staff will be noticed before the temperature drops significantly and affects vaccine quality.
Summary
With the Asmote Medical Monitor System, vaccine and blood safety can be guaranteed by the complete monitor record and any potential danger and medical accident can be avoided with the help of 7/24 temperature monitor. Relevant persons will be notified upon any abnormal situations.